Become an Information Leader in Your Community
Become an Information Leader in Your Community
Become an Information Leader in Your Community
The Online Master of Library and Information Science
from the University of DenverThe Online Master of Library and Information Science
from the University of DenverThe Online Master of Library and Information Science
from the University of Denver
The ALA-Accredited Online Master's in Library and Information Science
Access to information is one of the most powerful means by which communities, organizations and individuals evolve. Through MLIS@Denver, the online Master of Library and Information Science (MLIS) from the University of Denver's Morgridge College of Education, you'll develop the practical skills to understand, communicate and improve the connections between information, people and ideas.
Accredited by the American Library Association (ALA), the online master's program will prepare you for careers in a variety of settings, including public, academic and specialized libraries, as well as business and corporate settings where managing information is essential to the work.
Finish in as
Few as
21 Months
1:1 Mentorship from
Decorated Faculty
Archiving
Focus
Available
Jump to:
Curriculum
Careers
Admission
Experience
Online Master's in Library and Information Science Curriculum
The MLIS@Denver curriculum focuses on 21st-century information science and data management techniques, trends and application. As a student, you will build core theory and practice skills needed to manage and adapt to change, helping you carve out a role as an information leader in your community or organization.
Learning Objectives
Throughout your time as a student in the MLIS@Denver program from Morgridge College, you will learn to identify and respond to the current information challenges and opportunities of your field. Upon graduation, you'll be prepared to:
promote intellectual freedom in a variety of information access situations
apply the value of teaching, service, research and professional development to the advancement of the field and your own career plans
distinguish and apply emerging approaches to the organization of information
analyze the interaction of individuals and social factors within information settings
identify, evaluate, synthesize and disseminate information for a variety of communities and users
improve the interactions between information users and information resources
apply current theories and practices to the creation, administration, and assessment of services
demonstrate a thorough understanding of current information technologies
communicate professionally and incorporate respect for diversity into practice
characterize historical, current and emerging aspects of information organizations and information producers
critique and construct library, archive and information science research
defend library and information science professional ethics and values
Through group-based learning sessions, personal mentorship from dedicated faculty and guided real-world experiences, you will learn to effectively connect people to information and expand users' understanding in community and global settings.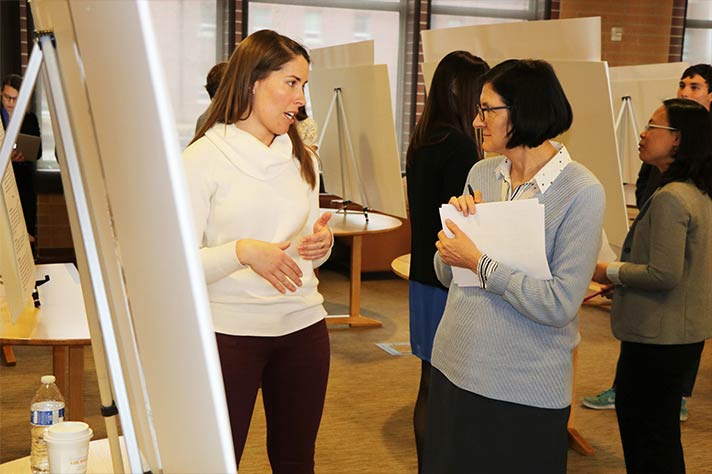 MLIS@Denver Course of Study
19 Courses | 21–27 Months to Complete | 1 Capstone or Internship Required
The curriculum consists of 19 courses totaling 58 quarter credit hours and can be completed in 21–27 months on a full- or part-time basis. You will have the choice to culminate your course of study with either a capstone experience demonstrating your ability to integrate and synthesize your master's coursework, or a 100-hour guided internship applying theoretical classroom lessons in a supervised work environment.
You will also have the option to participate in two optional immersion experiences where you can meet classmates and professors face-to-face and engage in challenging experiential learning exercises.
An ALA-Accredited Program
The online Master of Library and Information Science from Morgridge College is fully accredited by the American Library Association, the oldest and largest library association in the world.
Because many employers require an ALA-accredited master's degree for professional level positions, and some states require an ALA-accredited degree to work as a professional librarian, graduating from an accredited program can offer greater career flexibility and mobility.[1]
Get Started Now
Start building the skills to improve information access in your organization or community. Connect with an admission counselor to get started.
Jump to:
Curriculum
Careers
Admission
Experience
Careers With a Master's in Library and Information Science
While librarianship is certainly one of the career paths available to MLIS@Denver graduates, it is by no means the only professional path you will be prepared to pursue upon graduation. With a focus on real-world application of data and information skills, MLIS@Denver prepares graduates to serve in library settings of all kinds, digital archive roles, community management positions, and business and corporate settings alike.
What Are the Career Paths for Library Science Graduates?
The MLIS degree is ideal for individuals from a wide range of fields who are interested in using information to connect with and empower individuals and communities. Some of the most common careers graduates pursue include:
Data curation expert
Digital library manager
Web designer
Digital archivist
Community outreach specialist
Information literacy architect
Librarian
Researcher
Museum archivist
Metadata analyst
Information broker
Business research specialist
Jump to:
Curriculum
Careers
Admission
Experience
Job Outlook for Library Science Graduates
While we do not yet have graduates from our newly launched online program, graduates from Morgridge College's on-campus MLIS program — which delivers the same curriculum as our online degree — have gone on to pursue positions in a variety of career settings:
12%
Information Technology
MLIS@Denver Admission Overview
At Morgridge College of Education, we seek curious and driven individuals who believe in the power of information to better the world around us. We offer start dates four times per year in January, March, June and September and accept applications on a rolling basis throughout the year.
Learn more about MLIS@Denver admission and application requirements.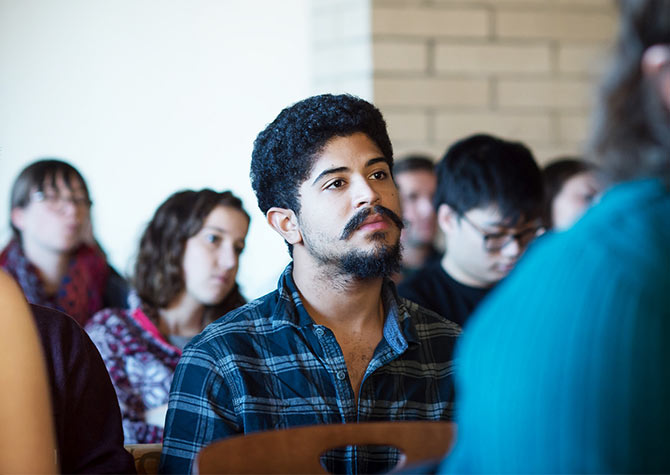 Jump to:
Curriculum
Careers
Admission
Experience
A Robust Online Learning Experience
One of the great benefits of earning your degree from Morgridge College of Education is its engaged community built on close relationships between faculty and students. MLIS@Denver takes advantage of a flipped classroom model in which you will complete video coursework taught by MCE's leading faculty throughout the week and then meet in small online class sessions weekly to discuss the week's material.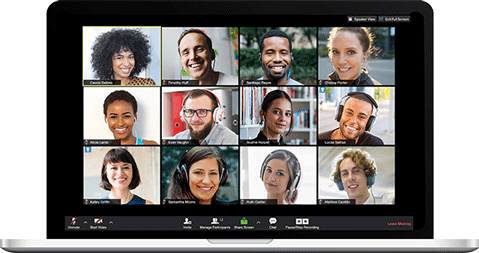 The Online Campus
Our online campus gives you access to coursework, resources, classmates and support 24/7 from any desktop or mobile device.
Live Class Technology
Live weekly classes are hosted via HD streaming video, which brings you face-to-face with faculty and peers in small collaborative groups.
Learn more about the experience of learning online at Morgridge College.
Jump to:
Curriculum
Careers
Admission
Experience
Highly Engaged Faculty
MLIS@Denver faculty remain highly engaged with students and their communities, providing hands-on guidance to libraries and information resources. Professors care deeply about your short- and long-term success and will work with you one-on-one to support your development. You will learn from not only top academic leaders in the field but also current practitioners who are making an impact in their communities.