Fieldwork
As a SchoolCounseling@Denver student, your participation in fieldwork—a practicum experience and two internships—is a critical part of the curriculum. Fieldwork provides you with the opportunity to put concepts and theories into practice and apply your extensive classroom training in counseling to students in a P-12 school in your community.
The program includes 700 hours of direct and indirect services:

One 100-hour practicum experience
The SchoolCounseling@Denver curriculum is rooted in self-reflection, allowing future school counselors to become more aware of their own experiences, strengths and opportunities for growth. In this way, experiential learning provides you with the tools to effectively serve and advocate for students from diverse backgrounds in your schools and communities.

Field Curriculum
All of your fieldwork will likely take place within the same P-12 school or school district. You'll work hand in hand with licensed school counselors to build your skills and hone your own practice.
Practicum — 1 quarter
The 100-hour practicum provides a supervised transition from an academic setting to the professional field of school counseling. Throughout the practicum, you will:
Be supervised by a licensed school counselor with relevant training in counseling supervision.
Receive individual and group supervision from a SchoolCounseling@Denver practicum instructor.
Internships — 2 quarters
Two 300-hour internships provide intensive and direct hands-on experience in a school where you independently practice your counseling skills. The 600 hours must include at least 240 hours of direct client/student contact. Throughout the internships, you will:
Be supervised by a licensed school counselor with relevant training in counseling supervision.
Attend and participate in weekly group supervision with a counselor-education faculty member via a live virtual class session.
All practicums and internships must be completed within the United States.

How Field
Placement Works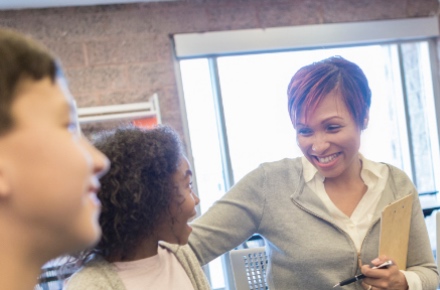 We are here to support you throughout your fieldwork experiences. You will begin working with your placement specialist three months prior to the start of your practicum.
Our team is dedicated to finding a placement for you in or near your community that will allow you to practice counseling and gain a thorough understanding of how issues of identity, power, oppression and diversity affect students across the P-12 system. The placement team will work to identify one qualified, faculty-approved and educationally robust placement for each student.

Referrals-Based Track (Optional)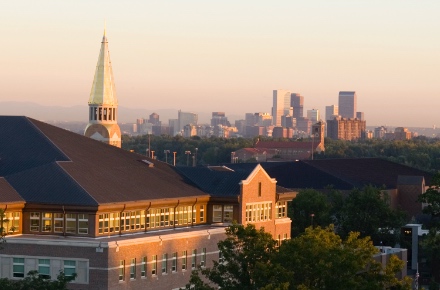 As a graduate student and professional, you may already have a network within your community that can serve as a valuable lead for placement. That's why we offer you the opportunity to submit potential placement sites to our placement team for consideration, particularly if these sites meet any specific interests, travel restrictions or schedule preferences you may have.
All fieldwork sites are closely reviewed by faculty and subject to faculty approval to ensure the highest-quality learning experience.
When you submit your referral site, the placement team will:
Determine if the site fulfills SchoolCounseling@Denver placement requirements. All referrals must have a qualified on-site supervisor, robust educational experiences, and opportunities for students to engage directly with students and school employees.
Collaborate with the site to obtain paperwork, including your résumé, qualification form and other information requested by faculty.
Acquire a signed internship contract to establish partnership and liability coverage.
Clearly communicate practicum and internship logistics, training and requirements to the site.
Work with faculty to submit all placement information for SchoolCounseling@Denver faculty review.

Student identifies placement site of interest
Placement team works with placement site to confirm competency and requirements
SchoolCounseling@Denver faculty reviews site to ensure the quality of the educational experience

Student is placed in site of choice
Get Started Today
To learn more about SchoolCounseling@Denver, request information and an admission counselor will contact you.