Building Success from Strengths: How to Engage Students' Islands of Competence
While researching the play experiences of students with disabilities, Dr. John O'Malley, a faculty member for the online master's in school counseling program at the University of Denver, came across a concept that connected to what he was seeing with children struggling academically. The concept was called "Islands of Competence," first coined by Dr. Robert Brooks, a clinical psychologist and author who specializes in motivation, resilience and family relationships.
At the time Brooks received training in psychology, professionals in the discipline were primarily taught to use the old medical model—look at what is wrong with people and try to fix those problems.
"I had this especially difficult day where I remember having this image that [my patients] all seemed to be drowning in an ocean of inadequacy," Brooks said.
But where there are oceans of inadequacy, there must be islands of competence, he thought. In his next public talk, Brooks introduced the islands of competence metaphor, challenging professionals and clients to think beyond fixing deficits.
O'Malley began to recognize those islands among the subjects he researched, noting that people who understood their strengths found hope and courage, which helped to mitigate their struggles and the resulting feelings of inadequacy. Today, O'Malley encourages school-based mental health professionals such as school counselors to lead efforts identifying and engaging students' islands of competence, particularly when they struggle academically.
How Do Islands of Competence Work?
The islands of competence model is linked to positive psychology, an emerging field focused on helping people succeed by engaging their strengths and promoting mental health. Research indicates positive emotions are worth cultivating to achieve psychological growth and improved well-being. Building positive emotions will broaden mindsets and motivate people to engage in their communities and explore new ideas and actions. Positive emotions also help people rebound and find positive meaning from negative emotional experiences.
In the classroom, this translates to finding, developing and supporting a student's areas of strength, so they can use success to build tolerance to failure and bounce back in the face of adversity.
"The purpose of islands of competence is to raise one's self-esteem and provide a sense of belonging and connection," O'Malley said.
He speaks from experience. As someone who identifies as neurologically diverse, he felt worn down in the classroom as a young student, like he didn't belong in academic settings.
"What it means to be human is having a sense of belonging and connection," O'Malley said."And for some students, we need to be mindful that engaging in academic activities isn't [their] strength, and it doesn't feel good."
Discovering his love for playing the trumpet changed O'Malley's mindset, giving him confidence that enabled him to power through academia.
When someone experiences success in a particular area, Brooks said, they're "more willing to start to venture into areas that are a bit more problematic … because one success builds on another."
Having a growth mindset rather than a fixed mindset is an important part of engaging islands of competence.
Fixed mindset
The underlying belief that we are "fixed" in failure without room for improvement and growth—"If I failed, I'm no good and there's nothing I can do to change it."
Growth mindset
The underlying belief that we have the ability to achieve what we desire by building up a tolerance to struggle—"If I failed, I'm going to work harder next time."
While people should be mindful of their weaknesses and work to overcome them, they actually have the most room to grow in their strengths, O'Malley said. That doesn't mean avoiding failure. It means building resilience so they can take on hardships directly.
"Resilient people see problems as things to be solved rather than overwhelmed by," Brooks said. "It allows us to anticipate and overcome obstacles."
For some students, there will be more obstacles than for others. Students who live in under-resourced communities often face systemic hurdles to academic achievement, as do those who are neurodiverse. This is where engaging islands of competence can make a big difference, O'Malley said.
"We're trying to help them close the gap between their potential and their achievements," he explained.
How to Identify and Engage Islands of Competence
Figuring out what a child is interested in or where they might excel isn't easy for everybody, particularly when children feel inadequate. But school counselors and other professionals who work with young people can help the child and their parents on this discovery process.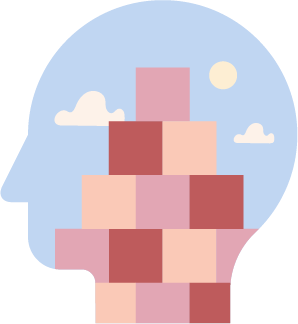 Encourage the student to have a strength-based or growth mindset.
A child or their parents may come to you because they are struggling. While it will be important to acknowledge the challenges they are encountering, don't immediately jump into a conversation about their struggles, O'Malley advises. Instead prompt them with questions like:
What is one thing that you feel is going right in your/their life?
Describe a time when you/your child felt happy.
What activities were you/your child doing when you/your child last felt joy or excitement?
Can you think of a time when you/your child felt successful at something?
If they can't immediately respond to these questions, reassure them that it's OK to not have answers and that you'll work together to find their strengths. All it takes is one strength upon which to build.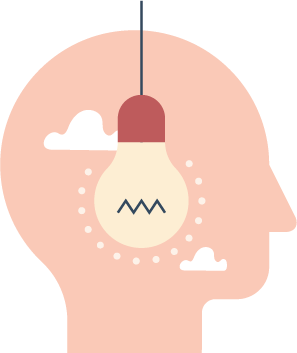 Help them identify strengths and articulate their meanings.
For children who can't immediately identify their strengths, O'Malley suggests providing them with a menu of options. What do schools offer that allow them to test where they may find success? That menu can include:
Art classes
Theater programs
Band
Dance team
Sports
Sports management
Debate
Student government
Volunteer organizations
Culture-focused clubs
Student media
Creative writing or video clubs
Brooks also pointed out a really simple way to engage an island of competence that is often overlooked: provide opportunities to enrich the lives of others.
"When you help others, you develop a sense of purpose and meaning, which actually contributes to resilience," he said.
Simple opportunities like being a monitor or taking messages to the office give kids the chance to rise to the occasion, helping them feel more dignified. When they have these moments where they feel good, it's also important to make sure they share why certain activities make them feel positive and why they are meaningful. Some schools have even asked students to write down their strengths and displayed them at the front of the building.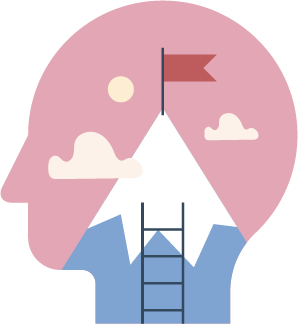 Enable students to engage their islands of competence.
It's common for students to push back and say they don't have time to participate in music or dance because they need to improve their academics. But O'Malley says those students misunderstand the model.
"You need to engage in your islands of competence so that you have the energy to engage in those areas that you sometimes struggle in," he said.
School counselors and school staff can advocate for students to explore different opportunities in one-on-one sessions with students or their parents and in the broader school setting. For example, school counselors can:
Validate students' strengths by highlighting accomplishments. Simple actions such as featuring the artwork of students in prominent places throughout the school can improve confidence and self-esteem.
Lead student organizations or clubs or find other school staff who have their own passion for a specific activity and can serve as mentors to students.
Form partnerships with nonprofits or other community-based organizations to fill gaps in programming for under-resourced schools.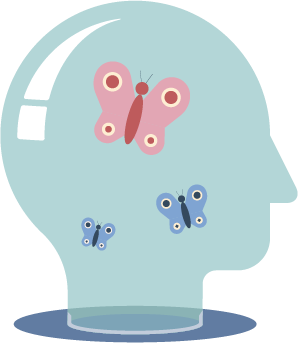 Protect opportunities for students.
When a student acts up at school, it's easy to punish them by taking away an activity like sports. O'Malley says school staff may again be looking at these situations through the wrong lens.
"The intention is to use that as a way to motivate, but it's almost like taking away someone's fuel," he said. "That's what's helping them function."
While discipline may be necessary, he cautions against restricting students' access to the activities that bring joy and says to look for other ways to solve the problem.
O'Malley also says school counselors and other staff need to be ready to defend these programs during budget cuts. Music, arts and sports are often among the first programs cut when school districts are strapped for money. The best thing school counselors can do is to collect stories from students about why these programs are meaningful and share them with the appropriate allies.
Some children have more hurdles to overcome in academics than others. And the goal of school counselors and other school staff should be to remove as many of those hurdles as possible, O'Malley said. But some challenges will require a team effort.
"Given that the world is as it is and knowing that these systems are hard to change, it is good to work with individuals so that they can build that resilience," O'Malley said. "Resilience will help them jump over those hurdles as we work to remove them from the environment."
Citation for this content: SchoolCounseling@Denver, the online master's in school counseling program from University of Denver's Morgridge College of Education.