A Guide to Supporting Grieving Students
The death of a classmate can be an understandable source of grief, especially in the wake of a traumatic incident such as a suicide or a school shooting. But many more children may experience grief from losses that happen outside of school.
"Compared to adults, children have similar thoughts and emotions of sadness or anger or confusion," said Jillian Blueford, PhD, faculty member for the online master's in school counseling program at the University of Denver. "But depending on their age, they may have a harder time verbalizing or expressing their grief in a way that adults can understand."
Blueford's research focuses on grief counseling for children and developing systemic grief models for professional counselors. In the context of the modern school environment, Blueford explained how school counselors and other support figures can provide empathy, understanding and healthy resources for children as they navigate grief.
How Does Grief Affect Children?
The death of a family member, friend or pet can lead to grief that may not be visible to a child's support system, especially if the child's parents or guardians are preoccupied with processing their own grief. Adults may underestimate the extent to which children need support with grief.
"Be careful about what you think they don't know; children are always listening," Blueford said. "If you have the capacity to love, then you have the capacity to grieve."
Children may express grief less frequently and their experience may be less prolonged than adults.
"They might be upset that someone has died and then 10 minutes later want to go outside and play," Blueford said. "That can be confusing for adults if they're still grieving. [A child's] capacity to sit with their grief and talk about it is limited depending on their age."
After the death of a loved one, children may experience grief in different ways than adults. But just like adults, they still need continued attention and support. Several types of grief may manifest as emotional or physical reactions in a child's behavior and can often occur simultaneously.
PRIMARY GRIEF: the loss of a loved one, including parents, siblings, friends, classmates or pets.
Anticipated loss: When the passing of a loved one is expected, this grief includes bracing oneself for loss while also managing logistical problems and new perceived responsibilities regarding life after the loss.
Sudden loss: The unexpected loss of a loved one can manifest as shock and may take a long time to be fully acknowledged or processed by the child.
SECONDARY GRIEF: the collateral damage caused by losing a family member; moving schools; losing friend groups, routines or sense of place; and other environmental changes.
DISENFRANCHISED GRIEF: a loss that is not or cannot be openly acknowledged, socially sanctioned or publicly mourned.
Different cultures may have unique traditions regarding how they discuss and react to death and grief. It's important to ask children to share their experiences and any customs or rituals they may be accustomed to before counseling them through grief.
"Find out who talks to them at home if possible," Blueford said. "Make sure their cultural values stay at the center of the processing."
How Do Youth Cope with Grief?
Adults may assume that grief only needs to be addressed once, but it can manifest throughout a child's lifetime in different ways. Revisiting coping mechanisms is important to ensure healthy development.
"It can be validating to know that grief never ends, because you realize you're not crazy or wrong," Blueford said. "You don't have to move on from that person."
Symptoms of grief may come in waves, but there's no universal order to the emotions people experience.
Symptoms of Acute and Prolonged Grief
ACUTE (IMMEDIATE AFTERMATH)
Decreased appetite
Social dissociation
Erratic sleep schedule
PROLONGED (SIX MONTHS LATER OR MORE)
Continued problems with eating, sleeping, doing schoolwork
Self-harm
Substance use or dependence
Lashing out in class, yelling at others
"It's not about normal versus abnormal [symptoms]," Blueford said. "Having a reaction to grief is always normal; the body is processing a change."
School counselors and other care providers should take note of what is characteristic of an individual student's behavior, attitudes and level of socialization, while looking for symptoms that stick out or need intervention.
Activities to Help K-12 Students Cope with Grief

LETTER WRITING
Especially for sudden loss, writing letters to a deceased loved one can help students put words to their emotions. This activity can be cathartic even if students keep the letters or rip them up.
Prompts: What do I miss? What issues in our relationship are unresolved? What do I regret? What do I want to carry on about their memory? What was left unsaid?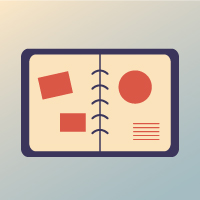 SCRAPBOOKS
Creating a scrapbook is a way to represent a person's memory while providing a tangible keepsake that a child may look at repeatedly. Students can bring in pictures, ticket stubs and other small keepsakes to preserve in a scrapbook and write memories throughout the pages.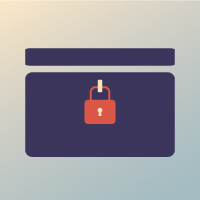 TIME CAPSULES
Similar to a burial, this is an interactive way for children to understand the concept of a funeral if they weren't included in a formal service. Use biodegradable boxes to hold any items related to the deceased person, like photos, medals, trinkets or jewelry, and let them choose whether to bury or keep the box as a time capsule, with the permission of their parents or caregivers.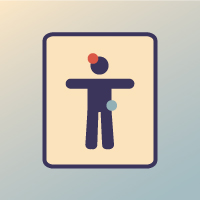 BODY MAPS
This activity helps children make sense of how their emotional and mental states translate to physical stress and tension in the body. Have a student lay on a large piece of paper and outline their body shape with a marker. Let them mark up the paper to show where and how they feel their emotions.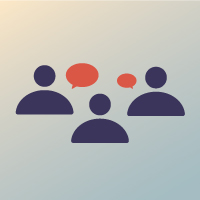 GROUP COUNSELING
This can be helpful for students to know they're not alone. Children may be surprised by the number of other students in group. It's helpful for students who may not have known the deceased but are still affected by social reactions to the loss.
BOOKS
Reading about grief can be a useful tool for all children, but especially young children who may not be able to verbalize their grief or would benefit from learning about grief through fictional characters. Examples of grief-related books are included below.
When Dinosaurs Die
The Invisible String
I Miss You
Providing Support for Students and Their Families
School counselors may not spend all day with students in the same way that teachers do, but they still have many opportunities to provide support by:
Working with students on navigating behaviors, emotions and needs.
Recognizing that family may also be grieving the same loss.
Providing education to the family about how children grieve.
Connecting students and families to community bereavement services or social workers.
Blueford emphasized the importance of establishing a culture of vulnerability, openness and safety with students who need a space to express how they feel.
How to Create a Safe Space for Grieving Students
INTERVENTION
Set up a space for students to authentically grieve.
NORMALIZATION
Tell students their emotional reactions are valid.
"Your feelings might be different than your peers', and that's OK."
"These are all acceptable feelings."
REPETITION
Identify yourself as a consistent source of support.
"I'd like to keep talking. Let's check in again."
OBSERVATION
Use the time between check-ins to observe students' behaviors:
Are they socializing with others?
How is their academic performance?
Are they eating meals?
Are they missing class or showing up late?
Many environmental factors can affect their emotional state after they leave campus at the end of the day. It's important to make sure that grieving students have support outside the classroom, too.
Anyone can offer guidance to children as they grow up, but several school staff members are uniquely positioned to provide stability and support as part of the care continuum:
Teachers interact with students daily and have the most exposure to a student's behavior that might need attention from a school counselor.
School nurses are able to identify physiological symptoms of grief like sleep deprivation, stomach pains, and decreased appetite while monitoring students who suddenly start using school health services.
Administrators should keep an open communication line with the families of students who are exhibiting symptoms of grief and should monitor tardiness, academic performance and uncharacteristic behavior.
No matter their professional role, adults can always provide support by being positive role models who express feelings related to grief in a healthy, open way.
"Students are watching how adults grieve, what they're saying about death and what they're saying about the person who died," Blueford said. "They're internalizing all of that to develop an understanding of what death and grief look like."
Citation for this content: SchoolCounseling@Denver, the online master's in school counseling degree from University of Denver's Morgridge College of Education.